TESTIMONIALS.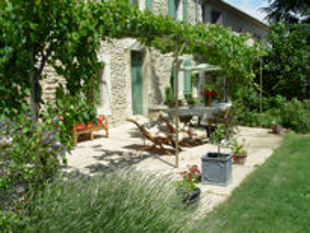 Following are the latest reviews for our self guided bike holidays:
After reading the most recent reviews, I'm not sure I can add to what others have said and I agree with all of them. We stayed here for 7 nights and biked for 5 days. I've gone on other bike trips and Memoires de Provence is a favorite. Why?
1. The owners: Neil and Nat, the are wonderful. B&B hosts can really make the difference in your experience. They are great, friendly, engaging, lovely people.
2. Directions: The GPS provided have your day's route programmed in, meaning you can enjoy the ride without consulting a map all the time. We never got lost. We did make a wrong turn here and there but were notified immediately with the GPS and were able to get back on course in no time. It was stress-free biking.
3. Flexibility: As others have stated, you can decide how far you want to go and where - and off you go. Each day was different depending on the weather, how we felt, what there was to do in each town.
4. Routes: We never biked on the same road except when you got close to the B&B, and the routes were great - small roads, bike paths, etc. BTW, the French drivers were quite considerate.
5. The Bikes: They are 24 speed hybrid, which I liked much better than mine at home. The gearing was perfect, even up some of the steeper hills, I never used my lowest gear.
6. Tourist information: Neil provides additional information on the towns you visit on a card you take with you.
7. Meals: Dinners are provided every other night which is a great way to get to know Neil and Nat and the other people staying at the B&B. Neil is an excellent chef. He was able to provide tasty meals for us.
8. Laundry. They do laundry daily which we used on a couple of days since we only packed a carryon for our 15 day vacation.
9. The pool - so satisfying after a day on the bike.
I was a little concern when I first book this trip about Coustellet, where the B&B is located. It is true the Coustellet isn't a beautiful hilltop town like the ones you'll be visiting on your bike. But it had the Sunday best market, nice restaurants, deli and bakery, grocery store and ATM. And it's a great location for biking because it central to lots of towns you want to bike to and it's nice to start and end your day on the flats.
I would highly recommend Memoires de Provence.
Room Tip: We stayed in the Cabrieres room. Very big room and big ensuite bath. Windows on opposite walls made for a nice breeze in the evening while sleeping. Dresser and wardrobe provide enough space for your clothes.
Ruth - US - May 14.

We've just returned from nearly a month's wonderful vacation in France. We visited Paris, Provence and Cote d'Azur, but undoubtedly the highlight of the vacation was 6 days cycling with Provence-Cycling-Holidays.com.
The biking routes we took were magnificent & exactly what we wanted - to ride along quiet country paved roads, visiting hill top villages. Neil helped us chose such routes from his over 60 planned routes. These routes let you chose any distance, sights and hilliness that you want. On our last day we said we wanted to visit two hill towns that we hadn't seen yet & ride there along farmers fields - within 5 minutes, Neil had mapped out another route & loaded it onto our Garmin. The cycling routes we went on for the 6 days were definitely the best cycling routes that we've ever been on over our cycling years.
Neil supplies a Garmin which just leads you along the route you've selected for that day. It's very easy to use the Garmin, you never get lost, but it means you can go at your own pace - no need to wait for stragglers or worry about being left behind.
Good hybrid bikes are supplied - Neil adjusted the bike for my size in a minute & I liked the bike better than my hybrid at home. My wife normally rides an expensive road bike that she has had extensively adjusted to her needs. Neil made sure she was happy with her supplied bike, ready to tweak the adjustments as needed. He installed her own pedals on that bike as my wife uses cleats.
After staying in small French hotel rooms for the remainder of our trip, it was a delight to have our spacious bedroom & bathroom in Neil & Natalene's 17th century farmhouse.
Every other night Neil & Natalene provided a very tasty Provence style 3 course meal and drinks. You've got to try Neil's Provence style cocktail! Everything is locally grown - while we were there we saw local growers bringing in bunches of just picked leaks and strawberries.
Neil & Natalene are just great hosts - eager to help you have a fantastic holiday. In addition the chances are that the other guests in the farmhouse will be very interesting to dine & even cycle a little with. We were from the west coast of Canada, there was another couple from the east coast U.S., the others from New Zealand & the UK. Our ages ranged from 40 to 70. Our evening dinners together were a delight.
Just stay there - you'll have a holiday of a lifetime!!
Peter & Ann - Canada - May 14.

This area of Provence is simply beautiful and exploring it on a bike, at your own pace, is the best way to see it. As a bit of a head down, ride hard (a relative term) kind of cyclist, I was uncertain about the idea of cruising around the country side but it was revelation. My wife and I had a wonderful week doing just that. Neil's set up is ideal. You stay in the one place so no packing and moving or sticking to a pre-determined route, You wake up and chose the ride you want. Neil makes sure it's all set up in the GPS unit and away you go, just following the arrows and the beeps. This ensures you travel along beautiful country lanes that you could never find in a car. A typical day involves a few stops to wander around the picture perfect towns of Provence and riding makes them much more accessible. You can park your bike in the centre of town, something you struggle to do in a car. The bikes are perfect for the job. Comfortable but not heavy and sluggish, well maintained and enough gears for any of the local hills. So 40 to 50k of riding, turns into a full day of enjoyment.
The accommodation is also excellent. Neil and Nat offer a very friendly and inviting home environment in a comfortable traditional farm house. The evening meals they cooked were delicious and it was great to sit around the dinner table having a good old chat. Breakfasts were also great and there is nothing like a few French carbohydrates to fuel the day's ride. The local town, which is an easy ten minute walk away, also provides a very god range of eating options.
So all up, our time with Neil and Nat was just wonderful.
Roger - Australia - Apr 14.

I had a fantastic time here. It was like staying with family. I travelled on my own but was made to feel welcome in every way. Neil has organised the rides and instructions so well. The information cards were great, without them I would have missed out, its the local tips that make the difference. He keeps the bikes in great condition too. Neil, Nat and the family are great! The dinners were great and a lot of fun, I haven't eaten so well for a long time. I am coming back!!
Des - Aus - Apr 14.

We had a wonderful 6 days cycling in Provence. Neil designed great rides each day to match our ambitions that took in wonderful villages, great lunch spots and wonderful views (after a steady climb or few!). GPS system enabled us to enjoy the day and never get lost. Hospitality was perfect with good restaurant recommendations too.
Adrian - NZ - Oct 13.

Neil and Nat's operation offers great food, great company, and great cycling routes. If you haven't used GPS before this will transform your cycling experience. As well as the rides that exist on the computer, Neil will create a tailor-made one for you in 5 minutes. This is a perfect location in the middle of beautiful medieval France. And by the way - really comfortable beds! If this is your choice of somewhere to stay you won't be disappointed.
Nigel - UK - Oct 13.

We thoroughly enjoyed our 6 night stay with Neil and Nat at Coustellet. The house is less than 10 minutes' walk from the village. We booked the ensuite bedroom (Oppede) which was very comfortable. Unusually for France, each bedroom has tea and coffee making facilities: Neil says he provided this on his Mum's instructions! There is a fridge full of goodies for guests with an honesty box.
Dinner (every 2nd evening) and breakfast are taken at the table under the trellised vines. Both were very friendly times with great chat around the table and excellent food and drink. Neil does a terrific job in the kitchen. Their 2 young children add to the sense that you are friends invited to stay for a while.
Best of all is the cycling set-up. Neil supplies the bikes, helmets and GPS system with a huge choice of rides in terms of length (14-80kms), difficulty and locations. Most of the time you will be on small side roads but even the occasional short stretch on a busier road does not feel stressful as French drivers are generally every respectful of cyclists.
The area is full of beautiful villages and towns, all with a great choice of cafes and restaurants for lunch or for the evenings when dinner is not provided. Neil and Nat can advise on choice of restaurants and are also a fund of info about the area.
We took Neil's advice and hired a car, which allowed us to travel into Avignon and to Mont Ventoux. Several car hire companies have outlets at the Avignon TGV station which is 40 minutes' drive from the house.
For anyone who enjoys cycling, French cuisine, beautiful scenery and being sociable, this is an ideal place to book for a week or so
Alan - UK - Sept 13.

My husband and I are way overdue of reporting one of the most wonderful vacations we have had together at the beginning of August. We were celebrating 30 years together and could not have picked a better way. Ditto on all the previous positive posts.
The only downside of our time was the heat (for me. my husband loved it). It was in the 90's the entire time. But then what can you expect for August. And it made the swimming pool that much more attractive upon our return! Had we had more will power, we could have made a picnic breakfast and left earlier. But the leisurely breakfast outside under the grapevines was just too alluring.
Other advantages:
1) Being able to bike alone with my husband (as opposed to a tour) and choose the level of difficulty
2) Having the routes all tested out by Neil and being able to trust his advice
3) The routes being almost all like bike paths
4) The bikes were great. However, I did take my bike seat as I am picky about this. If you have not ridden much lately, you might want to look for a comfortable seat and test it prior to the trip and then make room for it in your luggage. Two women who had not been on bikes had few uncomfortable days.
5) The advice from Neil as to which days are market days in the various villages and which restaurants are good etc.
6) The amazing dinners every other night. Not only delicious but a fun way of socializing with other guests. For the "off nights" we stopped at the store on the way home and bought food to have a picnic dinner and one night had a marvelous meal at a local restaurant. (walking distance so we could finish the wine bottle we'd picked out in the restaurant's basement wine collection!)
Thank you to Neil and Nat for an amazing time!
Maureen - US - Aug 13.

We just spent 6 days with Neil and Nat in Provence and all of us agree with everything that you read here. The routes were great, the gps was super, the discussions over dinner were wonderful and entertaining, the house was terrific, and oh yes--there were peaches off the trees in the yard, cherries from down the way and of course the lavender blooming. Really a great place for a small group as there are a variety of rides to fit fitness levels, moods, and you have both Neil and Nat's interest in the area and knowledge. If there were six stars this would be worthy!
Belle - US - July 13.

My wife Natalie and I along with four friends spent a fantastic week with Neil and Nat in Coustellet. The cycling was great, the ride options seemed endless and the bikes were spot on. The home cooked meals and local wines were a true highlight. Would recommend a cycling holiday with Neil to everyone.
Robert - Australia - July 13.

My partner and I enjoyed a magical six night stay at the Provence Farmhouse along with two other friends. Everything was amazing, from the organization of the rides, to the scrumptious meals, to our friendly hosts. I will definitely be recommending this to my friends and family, and hope to go back in the future. Provence is so gorgeous, and staying at the farmhouse, and cycling out for various day-trips is the best way to see it! It's especially great if you're with a group, and different members want to enjoy different levels of cycling trips--and then reconnect at the house.
Sarah - US - July 13.

Neil & Nat were fantastic hosts. I stayed for a week with five friends and had a wonderful timeThe location was ideal for all types of cycling enthusiasts and it was close to all sorts of well known tourist hot spots. Neil plans great rides that can be catered to your ability. Meals provided were as good as you would get any where. The accommodation was adequate and comfortable. Fantastic pool and some very good local restaurants
Rob - Australia - July 13.
As first time cyclists we knew nothing about organising a cycling holiday. We didn't need to worry as Neil took care of everything. Sorted out bikes for us; supplied lists of clothing to bring (definitely need cycling shorts!) and where to buy things if you didn't bring them (definitely need cycling shorts!); helped us hire a car (to get the shorts). A huge selection of self-guided tours all pre-programmed into a GPS that attaches to your bike. Long to short, hard to easy routes, suggested restaurants and things to see along the way. Start and finish on any day of the week. The accommodation was very comfortable, the home-cooked dinners outstanding and the company sparkling. Neil and his wife Nat are fantastic hosts.
Sarah - US - June 13.

This was a dream vacation for my husband and I. We have wanted to explore Provence more and found this fabulous bed and breakfast with biking excursions that we could tailor to meet our abilities. The country side was beyond words and so peaceful. We loved all of the villages. Especially nice was coming back to the B&B to rest and have gourmet dinners 3 nights there. The other nights we were out in the area enjoying the lovely French restaurants. Neil and Nat were so nice as our hosts. Neil was excellent in helping us plan each day and giving us guidance of where to eat. And he served as the chef. Lucy and James are beautiful children we also enjoyed. Definitely worth our time!
Deb - US - June 13.

I started reading other reviews before writing this and said to myself, "what can I say that hasn't already been said a dozen times?" I can say that this is our second year in a row we've done this trip and stayed with Neil and Nat, and now more than ever look forward to our next time. (Index) Since actions speak louder than words that says it all. We're in love with Provence, we love seeing the countryside and villages from the closeness you get by being on a bike, and we adore Lucy and James. (The Cowell's young children) This is THE best bike experience you'll have bar none.
Book early, they fill up!
Peter - US - June 13.

Memoires de Provence is ideally located in the midst of some of France's most beautiful villages. A beautiful and historical home itself, this B&B experience includes some of the best food and hospitality I've encountered thanks to owners Neil and Nat. I took good advantage of the cycling to see the region using a high quality and well equipped bicycle and easy to use GPS. My room had a French ambiance with a view of the pool and the arbored dining patio. There was lots of coffee, croissants, hot water for bathing, sunshine, food, wine and an easy going atmosphere. Top marks for this great Provence holiday destination.
Colleen - Canada - June 13.

Myself and my family recently sayed with Neil and his family for 10 days. We have varying cycling abilities and requirements but Neil was able to customise our routes daily to accommodate us all, all you have to do is follow the simple routes on the provided GPS. The accommodation is excellent and friendly with outstanding food provided every other day, this is by far and away the best way to see the gorgeous provence countryside.
I have travelled a great deal and I can definitely recommend this experience to anyone interested in a holiday in beautiful surroundings staying in personal, friendly, relaxing accommodation.
Harrison - UK - April 13.

We highly recommend Provence Cycling Holidays, a unique way to see Provence by bicycle while staying in Neil and Nat Cowell's small, warm Bed and Breakfast just outside of Coustellet in France's Luberon region. Guests select their own gps-guided cycling trips from an extensive menu of trips provided. This is perfect for cyclists of varying skills and desires. One can choose a challenging day-long hill climb or a leisurely hour ride to lunch. The Cowells are wonderful hosts, offering delicious dinners every other night. Highly recommended!!!
Bruce -– US -– Oct 12.

My wife and I recently stayed at Provence Cycling Holidays for 8 days on a self-guided bicycle adventure. We were extremely happy with the accommodations, cycling, and the excellent breakfasts and dinners every other night. The stay was an outstanding experience. Neil is a cyclist himself and knows the area in detail. He works hard to fit you with bikes and GPS routes appropriate for your abilities; whether beginner or seasoned cyclist. He provides pocket guides on recommended sights and restaurants along the route. Neil created a couple of special routes for us, and we never once felt lost or uncomfortable with the surroundings. It's also very comforting to know that a friend with a car is just a phone call away should you need help. It's an ideal way of bicycle touring because you can ride at your own pace and schedule, or just take a day off to be a regular tourist. Staying with Neil and Natalene was everything we hoped our Provence bicycle trip would be, and we would give them six stars if that were an option! If you like bicycling in Provence, you won't be disappointed with Provence Cycling Holidays!
Courtney –- US -– Sept 12.

An excellent holiday exceeding our expectations. It was wonderful to stay with Neil, Nat and family in the French countryside. The hospitality in a friendly environment, great food and spotless accommodation made it a pleasure to stay here. Compared to other biking options, the GPS, combined with Neil's knowledge of the area made it stress free and allowed us to really enjoy our daily biking adventures. A trip we will always remember and recommend to others.
Maryann - NZ -– Aug 12.

This is a perfect get-away with terrific hosts. The cycling is easy to moderate, though can be made a bit challenging by increasing the distance to as much as you would like. The GPS guidance is truly splendid and the scenery is first-class. Don't think twice; just go for this one whole heartedly.
D -– July 12.

A perfect combination of great weather, great food, great company and a comprehensive selection of scenic cycle routes to suit every ability. The bikes were very good quality and the GPS made route finding so easy and enjoyable that you won't want to cycle without one again. Neil's advice and local knowledge was absolutely invaluable and helped us to make the most of everyday.
T &E - UK -– July 12.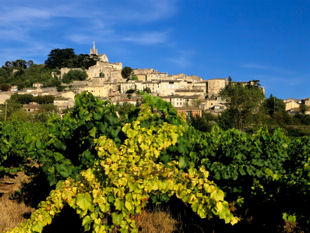 We spent 5 days with Provence Cycling Holidays and had a really terrific time. I cannot recommend strongly enough if you are looking for an easy going and flexible touring arrangement for the Provence area. You can ride as little or as much as you like, all in the convenience of a lovely rural base. This will not be a 5-star accommodation (though it is lovely), but rather the best value you can find for a premiere holiday cycling in a most beautiful area. Two thumbs up!
David - –US - June 12.

I recently spent 5 weeks cycling around France. The major highlight of the holiday was the time I spent with Neil from Provence Cycling Holidays. You get to stay in a 17th Century Farmhouse in a relatively small French town. Neil and his family are wonderful hosts, not to mention Neil's cooking which is excellent. Each morning, after a scrumptious breakfast, you have the choice of up to 60 rides already programmed into the GPS system. Alternatively, Neil will create a new map for you tailored to meet what you would like to cover that day. It's such an easy way to get around and cover all the major villages in the area. The bikes are excellent and well maintained. It's wonderful to come home in the afternoon and jump into the pool then relax over a glass or wine or two. I highly recommend this experience. You won't be disappointed.
Gill - Australia -– May 12.

We just spent 5 glorious days touring the Luberon using Neil's self guided GPS units – definitely the way to go! You get to tailor the ride to your own specific needs and travel at your own pace and stop whenever you choose. Neil's recommendations for restaurants to try were excellent. His hospitality is second to none. We had so much fun and got to see some amazing villages.
G. Zimmerman - Canada -– May 12.

Your host, Neil, has taken his Bed and Breakfast, a fully renovated 17th century farmhouse, and value added cycling and gourmet dining to the package. His GPS guided tours are a dream. Choose from 60+ routes that accommodate a spectrum of skill and fitness levels, all programmed into a bar-mount Garmin instrument that guides you along the back roads of Provence. Then settle in for a great meal, a la Provencal, and a good night's rest.
P. - US -– May 12.

"Neil and his wife Nat have put together a great tailored package for cyclists, beginning with the wonderful 18th century farm house that you stay at which is surrounded by vineyards, cherry trees to the great evening meals that Neil cooks up. The cycling routes that Neil lays out due to his extensive knowledge of the historic areas and wonderful cafes for lunch are outstanding. His use of the Garmins is a great idea and was very accurate and easy to follow. It made it much easier to follow then any printed route and our climb of Mt Ventoux was exciting! Overall I would recommend this trip to any cyclist."
Stephen - US - Sept 11.

"We received personal service with easy-to-use comprehensive hi-tech guidance for cycling around a beautiful part of France. Accommodation was comfortable and homely with great hospitality including lovely home-prepared food. Suitable for a broad range of cycling ability too."
Nick - UK - July 11.

"Excellent. Whether you are a cycling newby of questionable fitness or a serious club cyclist, Neil would be able to come up with suitable rides for you starting (and finishing) at the B&B. The Luberon has some beautiful countryside and many traffic-free roads to enjoy. Once back at base, there is a lovely homely atmosphere and great hospitality. A marvellous time!"
Carrie - UK - July 11.

"We arrived at Neil & Natalène's home and were welcomed like old friends and treated like part of the family.. Cycling through the Luberon valley after having breakfast under the grape vines, going to an idyllic village to have lunch and knowing that Neil was preparing a feast for dinner was only a part of the experience. Neil's knowledge and obvious love of bikes and the region helped to make our holiday a most memorable time. We plan to return and indulge in Provence again! The home, food and cycling was more than we expected, perfect holiday!"
Kim & Annemarie - Australia - May 11.

"Our cycling experience couldn't have been better. Neil was able to customized our daily rides and knew just where to send us for a day of riding through lavender fields, olive and cherry orchards to hill top castles with fabulous views of the Luberon region. It was an all around 5 star experience. Outstanding hospitality, great location, wonderful experience. We hope to return soon, with more family and friends.
Nancy -– US -– July 11.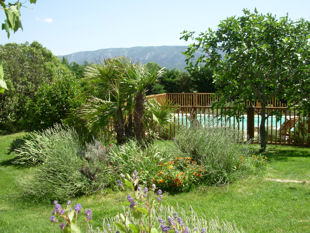 "My husband and I are fit but really only neighborhood cyclists. We were a bit concerned about this adventure but could not recommend it more highly. We choose GPS guided tours that fit our abilities allowing us to enjoy the small villages, farms and local eateries. Neil and his wife were lovely hosts and good cooks. It was one of our most favorite holidays."
Gary –- US –- July 10.

"My daughter (14) and I just returned from a perfect holiday in Provence. We wanted to do some cycling, but wanted more flexibility than what the other tours had to offer. Here, you could take off for a ride at your own schedule, travel at your own speed and stop whenever you felt like it...which was often as there were so many spectacular photo opportunities. The GPS system works perfectly and you can feel completely comfortable going out for a beautiful day of cycling. Neil has a complete menu of different rides to choose from, depending on the kind of challenge you want. Or he can create a route for you right on the spot. He knows the area so well and keeps you on beautiful, quiet, country roads. We passed vineyards, olive groves, lavender and travelled through beautiful Provencal villages. The B&B was a quintessential Provencal stone farmhouse, across from a cherry orchard with a beautiful view of the Luberon Mountains. "
Donna - US - June 2010.

"As it was our first cycling holiday we didn't know exactly what to expect but Neil made it all very easy with great bikes and great advice. Coustellet was a great base for seeing the gorgeous Luberon valley, a large selection of rides to suit all, which the GPS system makes stress free! Neil and Nat were very accommodating hosts and the property is fantastic. Highly recommended. We will definitely be doing some more cycling holidays as a result of our great first impression (perhaps the best compliment we can give)."
Richard & Annette - UK - June 2010.

Hard to imagine a better vacation cycling In France. Neil's bikes are fun and easy to master. The sat nav worked well and tolerated the odd detour superbly so going back to the planned route was easy. As for the hosts, Neil and family are warm and friendly - and made sure we got the most out of our stay. Watch out for Rocket the cat - a charming kitty but totally crazy.
Peter & Frances - UK - Oct 2010.

"We travelled to Provence for a short cycling break. The accomodation was great, with traditional Provencale accomodation and food to a high standard, a fastastic welcome from Neil and Natalene,and terrific bikes. The GPS on the bikes was brilliant, and made the tours very enjoyable. We would definitely come again - and probably will next year.
Manon & Sarah - UK - Sept 2010.

We were looking for an authentic experience of Provence and we found it in this 17th Century farmhouse. Friendly English-speaking host, Neil, bent over backwards to make sure we were comfortable and were having fun. The breakfast was wonderful and abundant with local fresh produce. The location is convenient to the most scenic hill towns providing a variety of riding experiences. The best part was that each bike was equipped with its own GPS allowing us true custom tour routes. Just do it! You won't be sorry.
Jeff & Lynda - US - Sept 2010.

"The cycling was fantastic made all the better by the GPS system and the route directory which is such a good idea. The alternative is to take a map and plot your route but I think you would find it hard to find the small lanes that Neil's routes take you down. He knows all the routes and will tell you first hand what to expect and how hard the ride is likely to be. And if you want a route that sets you a bit of challenge with a good restaurant for lunch Neil will point you in the direction and recommend the best places to visit. If you are into cycling or even just fancy touring the area a stay with Neil and his family really is the answer. Even if it's just for a few days or longer, there's so much to see and the area is beautiful. And if you want the ultimate cycling challenge you can travel to Bedoin and then head up Mont Ventoux, an experience which will stay with you for some time to come! Neil and his family are very welcoming and its very home from home, so you really can't fail to relax and enjoy the area."
Patrick - UK - June 2010.

I am traveling with my 16 year old stepson and was not sure how he would adapt to life on the road, new customs and full days of cycling. Our stay with Neil and Natalene has turned out to be the perfect entre to France. Our rides to Isle Sur la Sorge, Fontain de la Vaucleuse and Gordes gave each day a sense of exploration and adventure and provided enough exercise to justify a happy excess of French bread and homemade jam for breakfast and Neil's sumptuous Provencal dinners. Add in Rocket the cat, two adorable kids (Lucy and James), the eclectic collection well traveled guests and the exquisite farmhouse setting and we could not have imagined a more perfect start to our trip. For others traveling with teenage boys, Trevor would like to offer that the cutest teenage girls are to be found in the market at Gordes.
Barbara & Trevor - US - Aug 2010.

Exactly as the website said. Great cycling in beautiful surroundings with some great places of interest to visit. Accomodation excellent and the host family were lovely. Equipment was ideal for its purpose and the sat nav's made life so easy. Very easy to get to by train so great for the environment too! All in all a perfect holiday.
Pippa & Dave - UK - July 2010.

I was looking for a cycling holiday where, as a single woman, I wouldn't feel out of place. I needn't have worried, Neil, Natalene, Lucy, Baby Jim (and Rocket the kitten!) all made me feel so welcome and the cycling was perfect.......I pedalled for miles every day through tiny hill top villages, fields full of lavender and sunflowers......it was bliss. And after a day's cycling it was wonderful to arrive back and relax by the pool and look forward to one of Neil's fabulous suppers. I will definitely be going back!
Julie - UK - July 2010.

This was a wonderful place to vacation with my 13 year old son. The biking was wonderful and the scenery and location beautiful. Neil adapted routes to fit our needs and desires and went out of his way to make sure we were comfortable and taken care of. It was great to meet and dine with the Cowell family.
Dana & Flynn - US - June 2010.
Click HERE for Frequently Asked Questions.